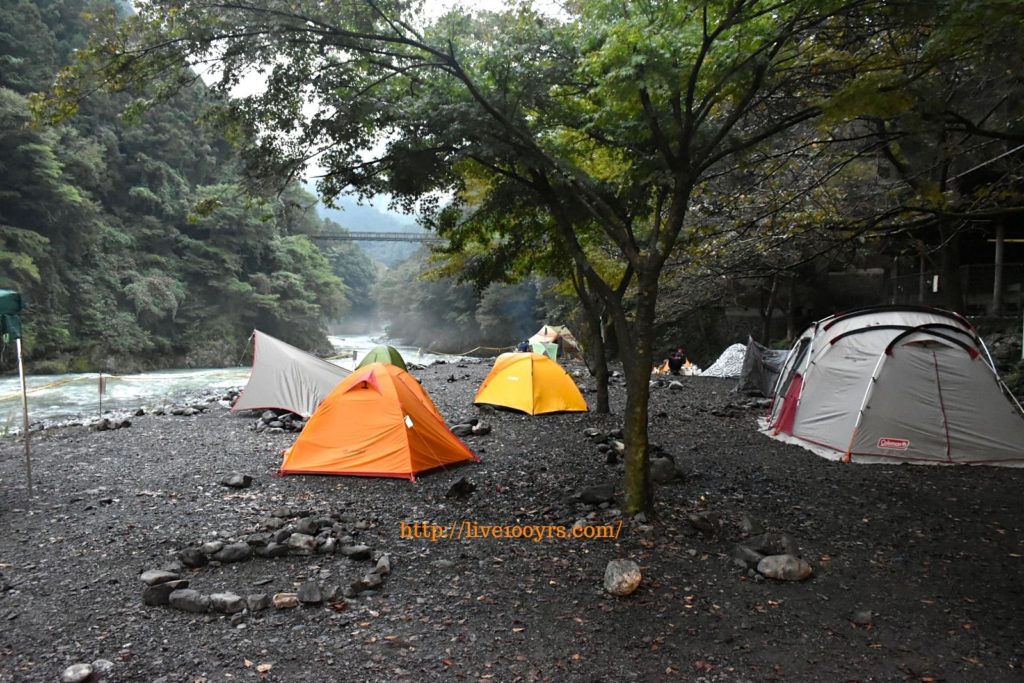 For those who seeking the best camp site in Okutama in Japan.
I am proposing the best camp site in Okutama.
The place is called Hikawa camp field, located in Okutama, west part of Tokyo.
I am Japanese and have rich experience of camping without car in Japan. Let me get started.
Introduction
You want to camp at the Hikawa Campsite in Okutama City, Tokyo, but you want to know more about what kind of campsite ?
For those who wants to know more about the Hikawa Campsite's surrounding facilities, supermarkets and hot springs near there. and For those who want to know if the campsite can be reached without a car.
This article introduces the following
Basic information of Hikawa Campsite
Hikawa Campsite is a campsite located in Okutama-cho, Tokyo. 2 hours by train from Shinjuku. The nearest station, Okutama Station, is a 6-minute walk away. There are supermarkets, shops, convenience stores and hot springs within walking distance from the campsite. For those who want to camp without a car, it is a campsite like a sacred place.
There are lodges, bungalows and tent rentals, so it is also recommended for camping beginners and those who camp with children.
Refresh your daily fatigue with the seasonal scenery you can see from the Kawara site. You can also enjoy activities such as fishing and hiking.
Campsite name
Hikawa Campsite
address
702 Hikawa, Okutama-cho, Nishitama-gun, Tokyo 198-0212
access
5-6 minutes on foot from JR Okutama Station

1 hour 40 minutes to 2 hours by train between JR Shinjuku Station and JR Okutama Station
transportation
Train+walk / car
Business period
Open all year
Regular holiday
New Year holidays
Location environment
Forest, River
Tent installation environment
Sand and gravel
Facility
and equipment
There is hot water shower;200 yen for 3 minutes

There is a flush toilet

There is a garbage dump
Stands and vending machines available

Open fire possible in Kawara
Check in/ Check out
■lodge and bungalow
Check-in at 14: 00
Check-out 10:00

■Tent
Accommodation at the tent can be registered at 8:30 (reservations cannot be made)
Facility usage fee
Non
Available camp types
■Lodge night 10 to 35 people Total of 7 buildings Fully equipped toilet, refrigerator, kitchen, mattress, blanket Price \ 42,000 yen ~

■Overnight in bungalow Capacity 4 to 15 people All 21 buildings With outlets. Shared toilet and shower, rental bedding separately Price ¥ 5,500 ~

■Tent stay (rental tent available) Price ¥ 1 night per person ¥ 800 No reservation ¥ First-come-first-served day camp

■Kawahara usage fee ¥ 600 per person (elementary school students and older)

■Barbecue house usage fee: ¥ 800 / person (elementary school students or older) Available time: AM8: 30-PM4: 00 When using Kawahara, no reservations are accepted, first come first served
Provision of meals
Only lodge bungalow users can order BBQ set for dinner ¥ 1,550 for one person and curry set ¥ 550 for one person.
Rental supplies
■ Cooking utensils Iron plate, net, pot, kettle, kettle, rice box, frying pan, kitchen knife, cutting board, colander, ball, tama, tongs

■ Bedding Blankets, mattresses, comforters * Futons are only available for lodge and bungalow users

■ Stove * Only available for lodge and bungalow users

■ Rental tent Available at Cafe Kuala in Hikawa Campsite. Dome tent for 4 people, one pole tent for 4 people, tarp, cot, inner mat

*important point
The tent management office at Hikawa Camp does not rent tents.
Even if you look at the Hikawa camp rental equipment page, it says that tents are not rented.
There is a separate tent rental service at Cafe Kuala, which is attached to Hikawa Camp.
It seems that winter holidays are closed from December to March 31 in winter, but it seems that tent rental may be possible from the inquiry form.
Products for sale
Firewood (for cooking rice) 600 yen

Firewood (for fireplace) 700 yen

Firewood (for campfire) 1,300 yen

Charcoal (3 kg) 1,200 yen
Payment Method
Cash only
*Credit card not available
Benefits and discounts
ー
Surrounding facilities
■Onsen
Okutama Onsen Moeginoyu 7-8 minutes walk from campsite

■Greengrocers, butchers, and convenience stores are within a 5-minute walk from the campsite
activities
Masu fishing, canoeing, rafting, river play, hiking
Access;You can go without a car
Hikawa campsite is a campsite located 400m from JR Okutama Station (5-6 minutes on foot). The access method is described below.
Holiday Rapid Okutama
Operates only on weekends and holidays, the Holiday Rapid Okutama .
If you go to Okutama on weekends and holidays, the Holiday Rapid OkutamaGo is convenient.
You can go from Shinjuku Station to Okutama Station in 90 minutes without transfer. However, it is very crowded because there are many climbers and other campers.
We rode on Holiday OkutamaGo at first week of October, a three-day weekend. We arrived around 6:20, so we could be seated safely, but there were many people who couldn't, already at Shinjuku Station.
Those who ride are basically not going down to Mitake or Okutama station at the destination, so they stand for 90 minutes. And there is no toilet on that train. Be careful.
Holiday Rapid Okutama-go
Timetable (heading to Okutama)
Okutama No. 1 Departs at 6:46 Shinjuku Arrives at 8:21
Okutama Okutama No. 3 Departs at 7:44 Shinjuku Arrives at 9:17
Okutama Okutama No. 5 Departs from Shinjuku 8:19 Arrives at Okutama 9:54
Holiday Rapid Okutama-go Timetable (heading to Shinjuku)
Okutama No. 2 Shinjuku departs at 15:27 Okutama arrives at 16:57
Okutama No.4 Shinjuku departs at 16:18 Okutama arrives at 17:50
Okutama 6 Departs at 16:54 in Shinjuku Arrives at 18:23 at Okutama
Be careful with the car no. you ride
The Holiday Rapid Okutama-go will leave Shinjuku in conjunction with the Holiday Rapid Akigawa-go. Then, cut off at Haijima Station on the way to each destination. If you get on the Akigawa train, you will not be able to reach Okutama, so be careful. The Okutama-go which head to Okutama is the 1st to 6th car.
Scene of Hikawa campsite during congestion
Easily accessible from Tokyo and is just a 6-minute walk from the nearest station, on weekends and holidays during the peak season The Hikawa Campsite is very crowded.
In addition, if the river is flooded, the campsites will be reduced for security and congestion will increase.
Tent nights are on a first come, first served basis
Tent nights cannot be reserved at Hikawa campsite, and it will be on a first-come, first-served basis at 8:30 on the day.
On the first week of October we visited, during the three consecutive days of physical education day, we arrived at Okutama Station at 8:21 on the Holiday rapid Okutama-go and arrived at the reception of Hikawa campsite at about 8:35. At that point, there were already 15 pairs, but we were able to enter the camp site without any problems.
High density tests when crowded
When crowded, the density of the tent cite with tent became quite high as shown in the picture below. Tent and tarp ropes could get into the area next to them. The distance to the neighbor was better if it was 30 cm.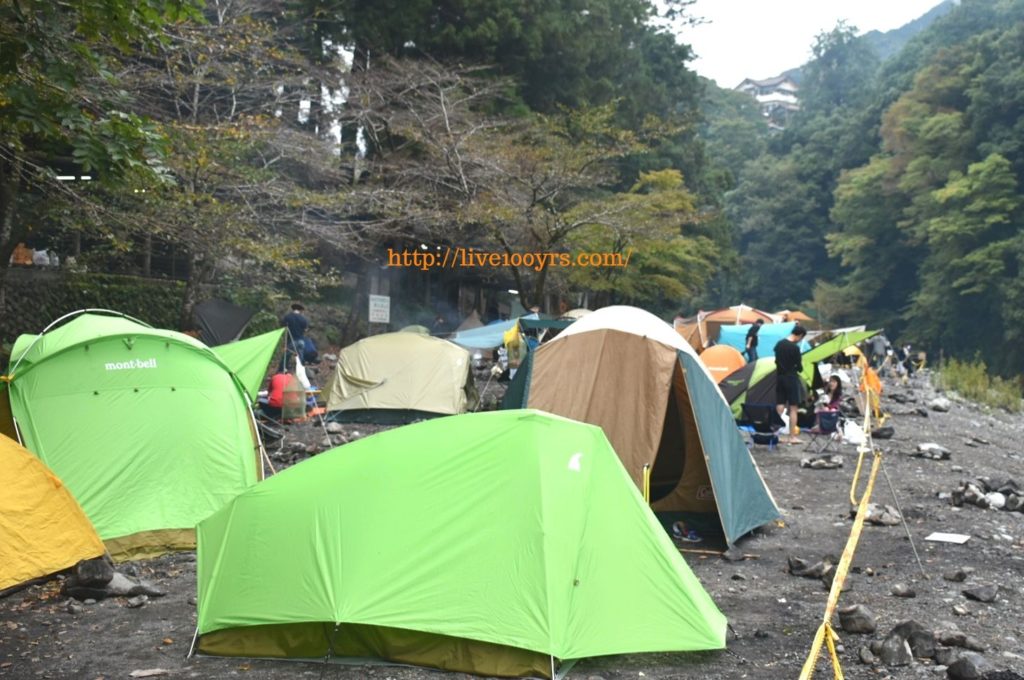 On weekdays, it became easier to spend at once as a quiet place.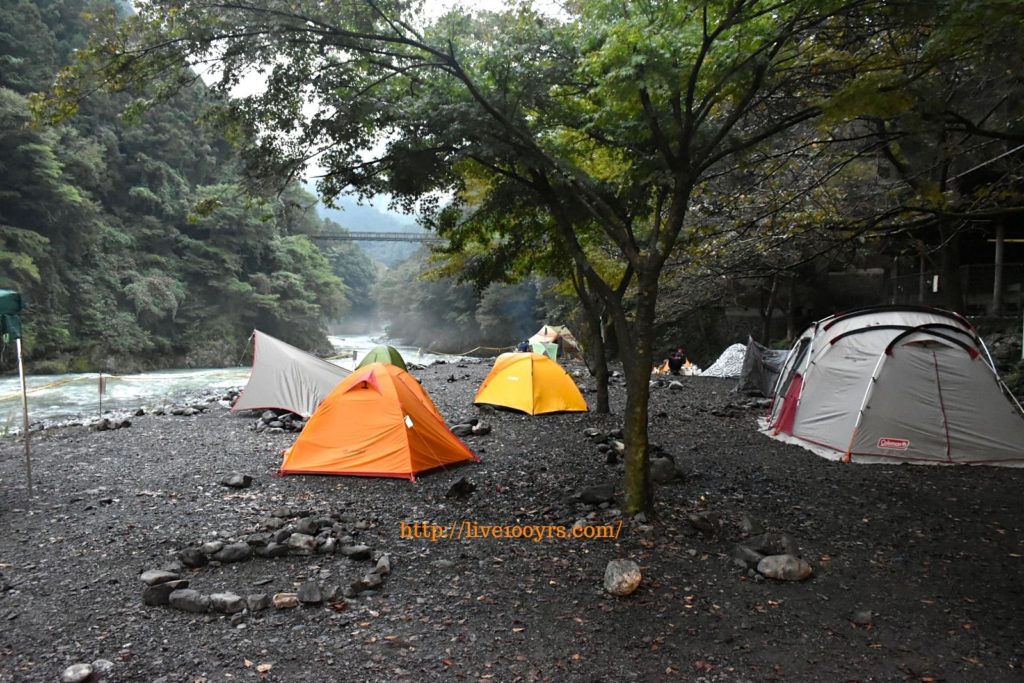 A view of the camp site of Hikawa Camp
Hikawa campsite has bungalows and cottages in the forest near the reception. A tent site where you can set up a tent on a riverbank as you go down the slope between forests.
Bungalows and lodges
Hikawa Campsite has a lodge equipped with toilet, refrigerator, kitchen, mattress and blanket.
In addition, there is a bungalow with AC power supply, where the toilet and shower are shared and the bedding is rented separately.
Both bungalow and lodge guests have access to a covered barbecue house. and Both the bungalows and the lodge were built surrounded by forests, and the atmosphere was very nice. It is recommended for those who are new to camping and those who want to easily enjoy the outdoors.
Free use of oil stoves when you use lodges and cottages in winter season
Oil stoves can be rented at lodges and cottages.
In winter from December, there is a free service of an oil stove, and one kerosene service is also provided. However, care must be taken as the number is limited.
Tent site is on the riverbank
The tent site is on the riverbank, and the ground is gravel. Therefore, it is difficult to make pegs sticked.
The rope was devised by wrapping it around a stone. There were many solo camp people at Hikawa Campsite. Many solo campers tend to set up on the back of the hill, and those who used large tents in family camps seemed to set up in front.
Can open fire directly on kawara
Hikawa campsite is a campsite where you can open fire, which is rare in Japan today.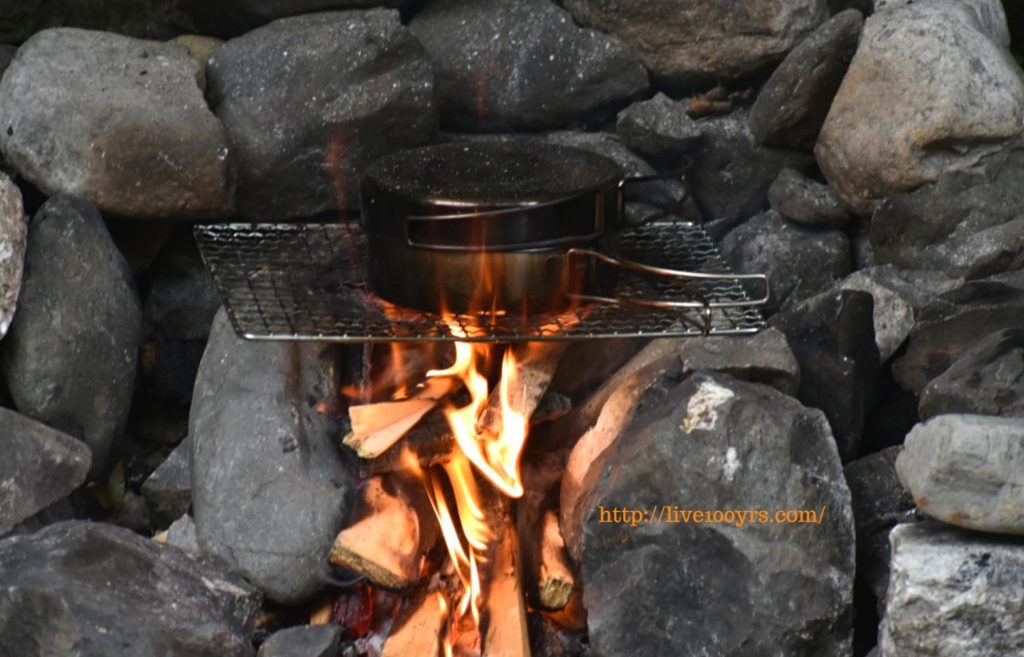 There were many people who gathered the riverside stones and lit a bonfire. Due to you can enjoy the campfire without having to bring a barbecue stove, for those who are camping without using a car, the luggage is reduced and it is very helpful.
Luggage is difficult to carry because the slope is steep
In order to get to the riverbank where the tent site is located, you need to go down steep hill.

So we have difficulty carrying camping equipment. It wasn't very useful, even with the carry, because the slope was too steep and the ground was bumpy. In our case, we carried our luggage several times.
Rest Room

The toilet was a flush toilet and looked like a photo. The inside was relatively clean.
You can buy ingredients on foot around Hikawa campsite
Grocery store, a butcher shop and a convenience store are there near Hikawa Campsite. These are also great points for camping without cars. There is no need to bring ingredients and can be procured locally.
Motohashi Fruit and Vegetable Shop
A fruit and vegetable shop located a 3-minute walk from Hikawa Campsite. It is near the Okutama Station entrance intersection. You can source fruits and vegetables. We procured bananas for grilled bananas.
Maruniya meat shop
A butcher shop located a 3-minute walk from Hikawa Campsite. It is near the Okutama Station entrance intersection. Please note that regular holidays are Wednesday and Sunday. You can get reasonable and delicious meat there. Perfect for barbecue.
Convenience Times Mart Hikawa
A convenience store located a 5-minute walk from Hikawa Campsite. Opening hours are 7am to 9:30 pm, 7 days a week. You can buy a barbecue set if you book at least 3 days in advance.
Unfortunately, Super Ogawaya closed
It was a supermarket located a 3-minute walk from Hikawa campsite, but it seems that it closed in September 2019. The vegetables, bread, drinks, vegetables, meat and assortment were very good, so I used them often, but I'm sorry.
Okutama Onsen Moeginoyu
Okutama Onsen Moeginoyu ,8 minute walk from Hikawa Campsite You can find .
reference: Moeginoyu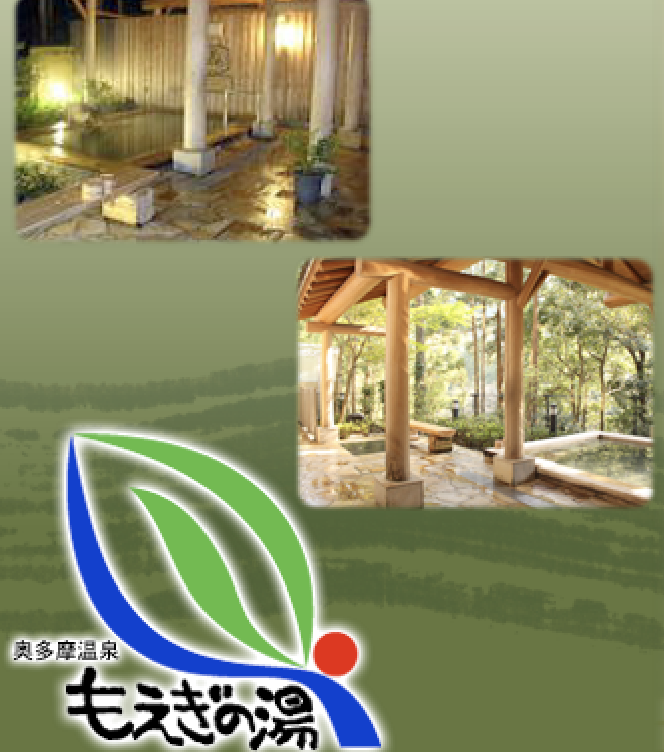 Picture Cited; Moeginoyu
A hot spring facility located 7-8 minutes walk from Hikawa Campsite. The regular holiday is Monday, and if Monday is a holiday, it will be the next day.
It is a very beautiful bathing facility with a restaurant. It is about 7 to 8 minutes on foot, but you need to go upstairs and may feel a little bit away.
Be careful when you go to the place at evening or night, you had better bring a light or your feet will not be visible.
The reception desk closes relatively early, so if you enjoy a bonfire or dinner, be careful not to miss the time to go to the hot spring.
Business hours April-November 10: 00-20: 00 Reception closed 19:00
From December to March: 10:00 to 19:00 Reception closes at 18:00
Introducing activities and surrounding facilities
At Hikawa campsite, you can enjoy playing in the river and canoeing. In addition, you can enjoy walking, rafting, trout fishing, cycling, etc. on the Okutama Fureai Forest Bathing Course, one of the Okutama Hiking Courses, if you extend your legs based on the Hikawa Campsite.
River play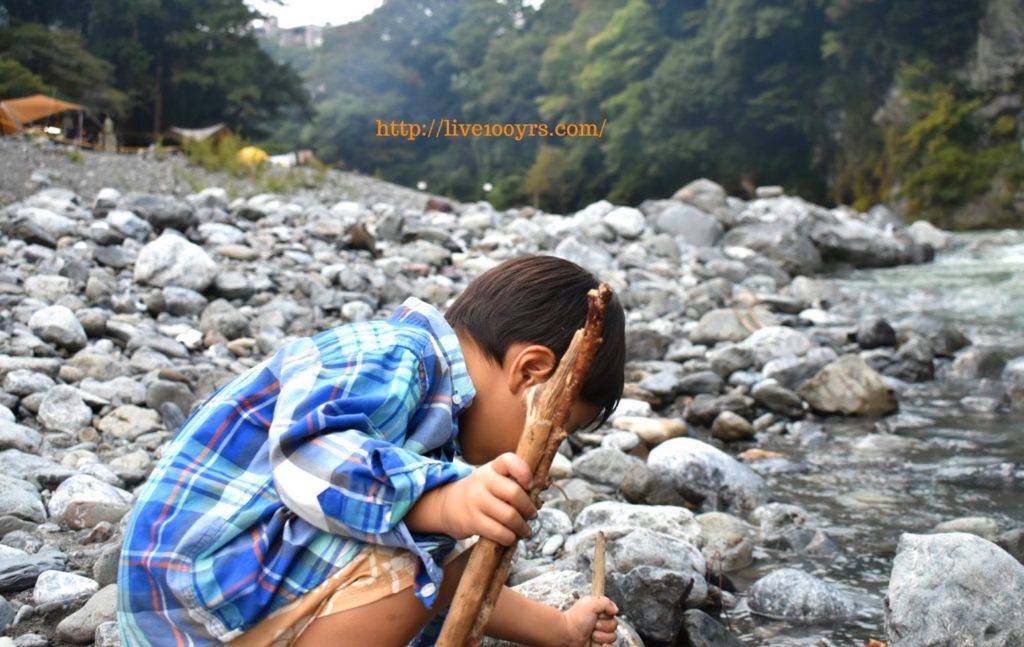 Hikawa Campsite is a campsite adjacent to the Tama River, so you can enjoy plenty of river and river activities.
In the summer you can enjoy the river of course, you can also enjoy the riverside play by throwing rocks, picking driftwood, exploring, etc.
However, the flow was quite steep, so watch out for water accidents.
Kayak experience
You can participate in a kayak experience held on the Tama River flowing through the Hikawa Campsite.
You actually paddle in a little flow, a classroom for beginner kayakers. You can learn how to get on and off the kayak, operate the paddle, and what to do in case of a capsize.
Organizer
Okutama canoe center
(Non profit organization )
Open period
April 1-November 30
(no holiday)
Price
Regular rate 4,500 yen for adults

3,000 yen for children (elementary school students and younger)

*
On regular weekdays, only adult rates are discounted by 500 yen from the above amount.

Weekdays during the peak season (August Bon) are normal rates. Payment at the day of reception (consumption tax included)

Credit card is not available
Open Time
■Morning class
assemble 10:00
Lecture / Experience 10: 15-12: 15

■Afternoon class
Assemble 13:15
Lecture / Experience 13: 30 ~ 15: 30
Eligibility
Anyone who is in elementary school third grade (about 10 years old) or older can participate.

However, there are the following conditions for participation of elementary school students. Please apply after parents have decided.

【conditions】
・ Height 120cm or more (It is a rule based on the size of the life vest.)
・ Do not be afraid of water.
・ Be able to listen to the instructor and keep your promise.
・ Being accompanied by a guardian.

* If you are over 190cm tall or weighing 80kg, or if you are over 60 years of age, please consult in advance.
Number of participant
Min1~Max 15 people
How to make a reservation
Inquiry form of telephone or email, WEB page Reservation, inquiry

telephone 090-6118-1528 (charge: Hao)

* If you have an answering machine, please tell us your name and contact information. We will contact you shortly.

E-mail: camp@okutamacanoe.jp
reference:
Hikawa campsite kayak experience information
Okutama Hiking Course Walk around the contact forest bath course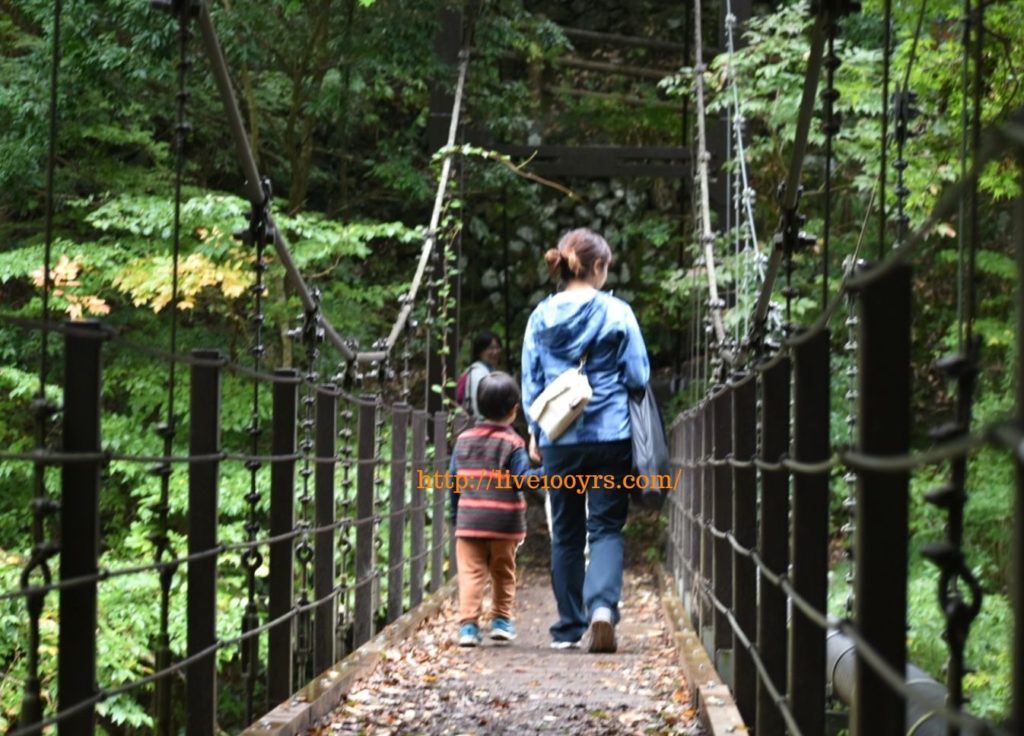 Surrounded by forests, Okutama has Okutama hiking course ,where you can enjoy hiking casually.
There is also a hiking course called a forest bathing course near the Hikawa campsite. Starting from JR Okutama Station, you can walk along the walking path surrounded by forests above the Tama River, cross the suspension bridge, and play on the riverbank on the way. You can overlook the magnificent Tama River and relax very much. We were able to take a break and play at the Okutama Visitor Center and Okutama Sports Park, which are located around the hiking course.
Okutama Visitor Centre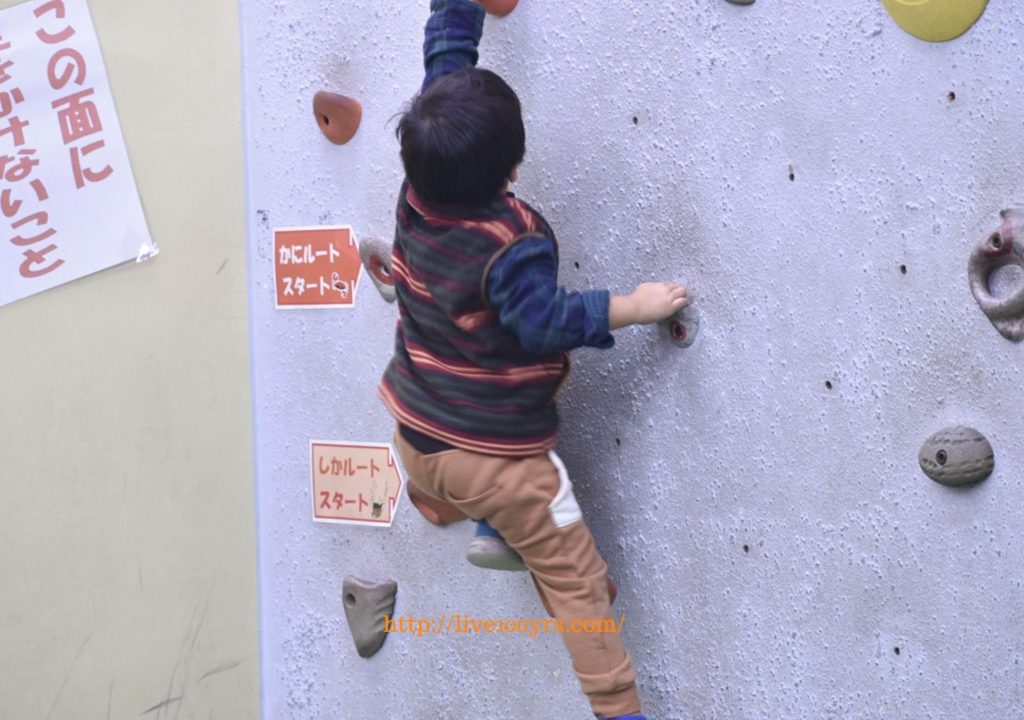 Okutama Visitor Center is a 3-minute walk from Hikawa Campsite. You can also get a walking map around here. There are also bouldering facilities for children to enjoy, and workshops to learn and experience nature.
Okutama Sports Park

There are playground equipment and benches for children to play, so small children can play.
Rafting
We leave from Hikawa campground, but move from Okutama Station to Mitake Station, and it is held at River House, a 3-minute walk from Mitake Station. A 6-seater raft boat takes you down the Tama River rapids, about 5 km, and a 2-hour downhill tour
Organizer
CONCEPT LLC
Open Period
March 1-November 30 (held daily)
Price
■Weekdays General 6,000 yen Students 5,000 yen

■Saturday, Sunday and public holidays
General 7,000 yen Students 5,500 yen
Open Time
■Regular tour from March to November
AM course 09:30 to 12:30
PM course 13:00 to 16:00

■Summer limited time tour
AM course 09:00 to 12:00
PM course 13:00 to 16:00 SS course 16: 00-18: 30
eligibility
Anyone who is healthy than junior high school students can participate.

However, parents must be accompanied by a junior high school student.
Required number of Participants
min4- max6 people
how to reserve
Email(camp@canoebar.jp)
Tel if you are in hurry
tel:080-5516-1104 
Reference:Okutama is more fun with camping and rafting! | Tamagawa River Rafting Tour at Hikawa / Kawai Campsite
Fishing
You can enjoy more and more fishing at Hikawa International Fishing Site, a 10-minute walk from Hikawa Campsite.
cycling
Bicycles can be rented at a cycle shop called Trekkling near the Okutama Station entrance intersection, a 3-minute walk from Hikawa Campsite, and you can enjoy cycling
Conclusion
The Hikawa campsite in Okutama, Tokyo, is about 2 hours from the city center and about 6 minutes on foot from the nearest station, Okutama station.It is a very recommended campsite for those who want to camp without using a car.
It is very attractive that bathing facilities and the procurement of ingredients are all within walking distance. There are many activities to move your body. Why don't you enjoy camping in plenty of nature and refresh your daily fatigue?